OVERVIEW
OBJECTIVES
ACTIVITIES
THE PROJECT TEAM
PICTURES
COMMUNICATION
TOURISM POTENTIAL
CONTACT
Design, maintenance and update by:
Grigore HERMAN
grigoreherman@yahoo.com
Visits Counter


Overview

University of Oradea, Romania Department of Geography, Tourism and Territorial Planning (DGTAT)

University of Debrecen, Hungary Department of Regional Development and Social Geography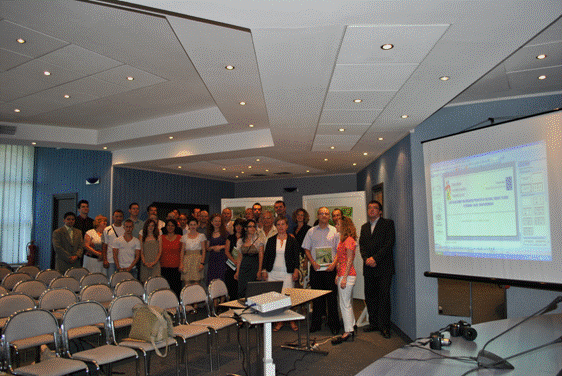 This project is focused on tourism development in the rural areas in the Bihor and Hajdu Bihar Counties, based on integrated promotion and joint elaboration of competitive thematic tourist products. It is important for people and communities from both sides of the border to benefit economically from the existence of rich tourist potential and from the tourism income. The project underlines the huge potential of the rural space from both sides of the borders (scenery, wildlife, natural, features, heritage/culture, traditional villages, monuments, churches and monasteries, local festivals, castles, popular myths, traditions, popular art, gastronomy) and how this potential could be turned into successful thematic tourist products and further, the best ways these thematic products can be promoted by using joined marketing tools, through coordinated, unfragmentated transboundary efforts. Also, the project raises the local population awareness to the local tourist resources. Tourism could represent an important way for addressing the rural economic decline, providing important incomes to both the population and states' budgets, green jobs and a safe and clean environment.
---
The content of this webpage does not necessarily represent the official position of the European Union.
For more details about the Program please see: www.huro-cbc.eu and www.hungary-romania-cbc.eu
---